Central Nova Animal Hospital

Central Nova Animal Hospital opened in 1987 as a single veterinarian practice with two support staff. In 1995 we became one of the first practices in Atlantic Canada to become AAHA accredited. To maintain our AAHA status we must meet the most rigorous up-to-date standards of the veterinary profession through evaluation every three years. Only 15% of animal hospitals in North America are AAHA accredited and we are proud to be one of them.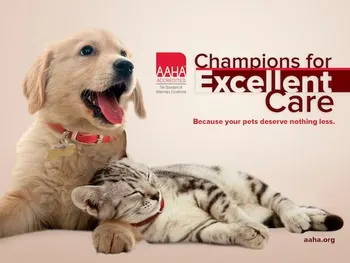 Our staff has expanded over the years to include six Veterinarians, four Registered Veterinary Technicians (RVTs), one trained Veterinary Nurse, two full-time Receptionists and an Office Manager. Staffing numbers are rounded out with students and part-time employees, most of whom are in the Pre-Veterinary Program at the nearby Dalhousie Faculty of Agriculture.