FOR APPOINTMENTS PLEASE CALL 902- 893-4331
At Central Nova Animal we see our patients by appointment. Our appointment book is computerized as are our medical records. When you call, our receptionists will either find you or add you and your pets into our software.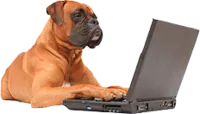 Our receptionists and team will attempt to accommodate all appointment requests to the best of our ability. To help those with busy work schedules, we have appointments available over lunch hours, evenings and Saturday mornings. These however, do book up fast, and it is best to call in advance for those times.
We will either call or e-mail to remind you of your upcoming appointments. Please check in with the receptionist on arrival and then have a seat in our waiting area. They will then put you on a virtual appointment board so your veterinarian knows you are waiting.
We ask that all pets be appropriately restrained with leashes or carriers for the safety and peace of mind of all. Our waiting area is divided to allow some privacy. If your pet is restless or difficult to restrain, you may wait in your car and we will come to get you when the appointment room is ready.
Appointments are allocated for 20 minutes and we do our best to stay on schedule. However unexpected complex medical cases and emergencies are daily occurrences that put us behind. If you are booking an appointment for a pet with multiple or serious issues, please let the receptionists know so extra time can be allocated. Similarly if you have an urgent problem and call, our receptionists can assess the appointment book for the best place to fit your pet in, so wait times are kept at a minimum.
When your appointment is finished your final stop will be back at the reception desk. Payment is due when services are rendered; for more information review Payment Options